Wolf Run Farm was established in Buxton, Maine in 1986. Jeanette Knight with the help of her husband, Warren, continue to run this first rate breeding facility and stallion station. Jeanette has owned and ridden horses since the age of 6. She has trained and shown in the disciplines of Western, Saddleseat, Hunter-Jumpers, and currently in Dressage. She has attended Moat House Court in England to become a certified instructor, also trained in Equine Reproduction at Texas A&M University. Jeanette continues to keep abreast of the latest equine reproduction techniques.
Jeanette currently exhibits young stock on the line in breeding shows and rides in dressage competitions.
Warren was raised on a dairy farm in Southern Maine. He now manages his family's multi-faceted natrural resource based businesses. When needed, he assists Jenny at Wolf Run Farm.
Together they have built Wolf Run Farm into the premiere equine facility it is today.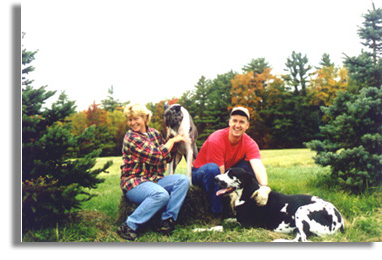 Warren & Jeanette Knight with their Great Danes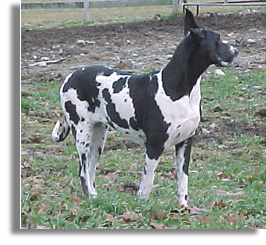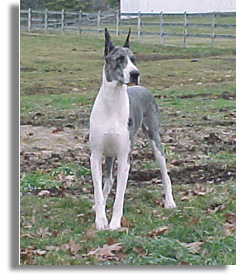 Annabelle & Stella keeping watchful eyes out for visitors.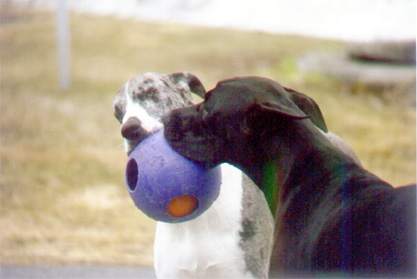 Stella & Mavis playing "my ball"!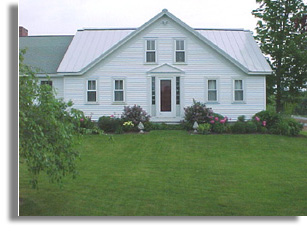 .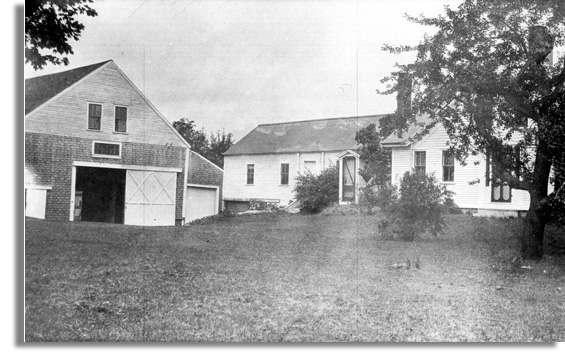 Picture of farm from summer of 2000. Picture of farm from the 1920s